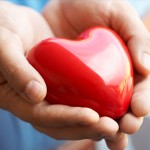 Standard cholesterol tests don't provide enough accurate information to be useful to substantially reduce your risk of cardiovascular disease. This is evidenced by the fact that 50% of those people that have heart attacks have 'normal' cholesterol numbers on these tests.
More advanced testing is available. One of the best tests we have found is called a Lipoprotein Particle Profile Plus (LPP+) from SpectraCell Laboratories. The LPP+ profile provides information all the following risk factors for CVD:
High Total cholesterol
High LDL
Low HDL (Male: < 40 mg/dl; Female: <50 mg/dl)
High triglycerides (> 150 mg/dl)
Small, dense LDL particles
High Lp(a)
Elevated RLP (Remnant Lipoprotein)
Low HDL2b
Metabolic syndrome traits
High Apo-B-100
High hs-C-Reactive Protein (> 3 mg/L)
Elevated Insulin
Elevated Homocysteine (> 15 mmol/L)
High Non-HDL Particle Number and/or high ApoB
If you don't know what some of these measures are, you're not alone. Many physicians don't know much about them either, as they aren't often used in the primary care medical setting. However, just because people don't know about them, doesn't mean they aren't important. In fact, your life may depend on them.
Who should take the LPP+?
Anyone interested in an accurate assessment of their cardiovascular disease risk should consider taking the LPP+. In particular, those with the following attributes would especially benefit from this test:
Have a family history of heart disease or diabetes
Have been diagnosed with heart disease or diabetes
Are already taking cholesterol-lowering medications
Have been diagnosed with Metabolic Syndrome
Have high blood pressure
Are overweight
Have high LDL ("bad" cholesterol)
Have low HDL  ("good" cholesterol)
Have high triglycerides
Learn more about the LPP+ here and contact us to order or schedule and appointment.